Quick Steps: Go to Authentication icon in Email menu of cPanel.
Login to cPanel and click on "Authentication" menu in  under Email section.
Find DKIM and SPF records option.
Click enable for both.
SPF and DKIM will be enabled.
This guide will give you an overview of how to enable your DKIM & SPF records from within your cPanel web hosting account.
When sending emails that use your domain as the sender, you always want to ensure that you have the correct SPF records enabled on your domain. Doing so will help increase the validity of the emails being sent.
First, locate & click the "Authentication" icon in cPanel as shown below: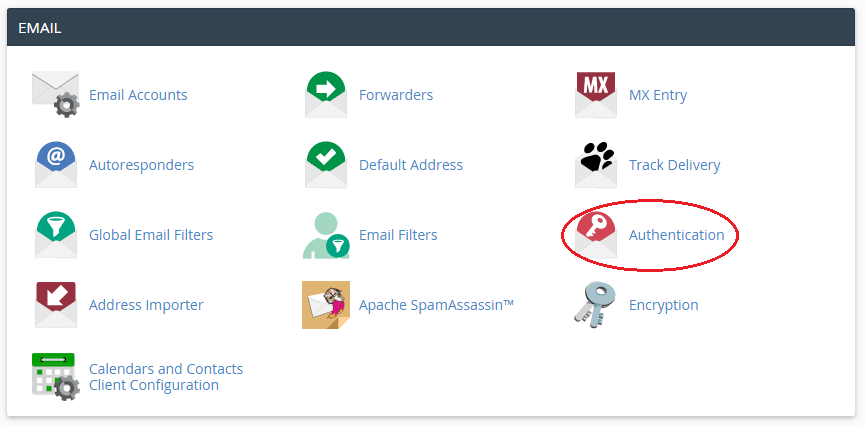 Next, you'll see the options similar to shown below. If these are disabled, you will want to click "Enable" for both the SPF option & the DKIM option.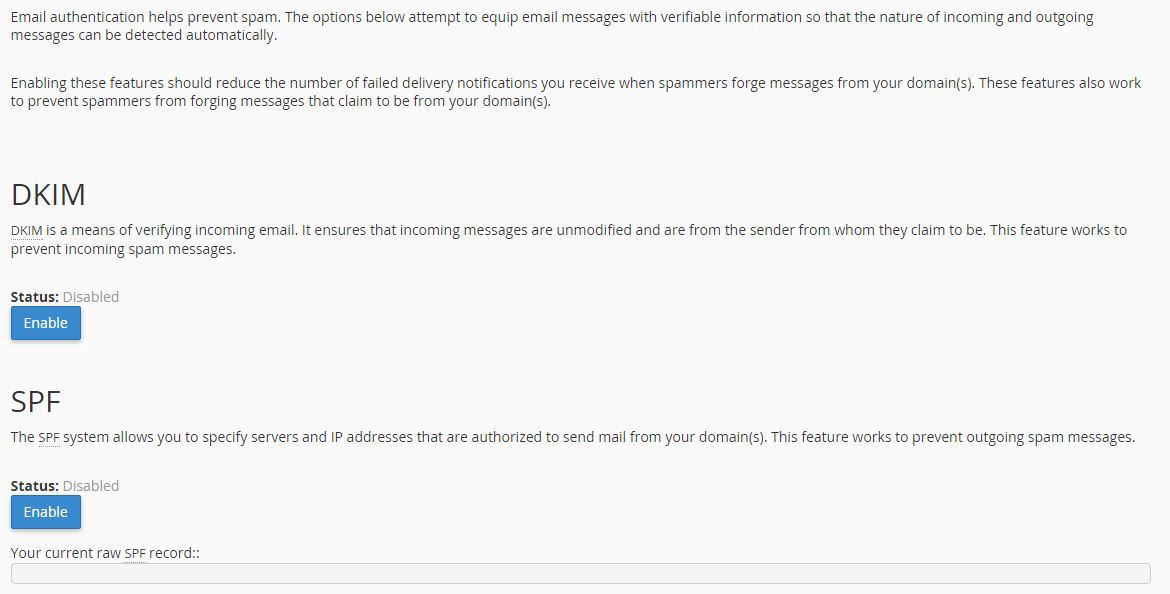 Once you have enabled both options, they will then show as "Enabled" & your raw SPF record will be presented under the value that shows "Your current raw SPF record".
In the event you have problems with SPF records, please feel free to contact our support. Depending on which hosting plan you have, there may be additional modifications required for your SPF records after they have been created.
If the steps above listed in this article do not resolve your issue, please feel free to open a support ticket and we'd be happy to take a look.
---
Our Guiding Principles
Provide consistent, stable and reliable web hosting services.

Ensure rapid ticket response and quick resolutions to issues.

Never saturate or over-provision servers to ensure stability and speed for our customers.

Use only high quality enterprise-class hardware to ensure minimal downtime from hardware failures.

Provide clear pricing with no hidden fees or gotchas.