Self managed, root access SSD KVM VPS
High performance SSD KVM VPS hosting
Full KVM Virtualization | Full Root Access | DDOS Protected | Pure SSD
| | Pure SSD Storage | RAM | vCPU | Bandwidth | Price | |
| --- | --- | --- | --- | --- | --- | --- |
| 512M-SSD-VPS_SM | 20GB RAID10 Pure SSD | 512M DDR4 | 1 vCPU (E5-2620 v3) | 1TB | $5.00/mo | |
| 1G-SSD-VPS_SM | 30GB RAID10 Pure SSD | 1GB DDR4 | 1 vCPU (E5-2620 v3) | 2TB | $9.95/mo | |
| 2G-SSD-VPS_SM | 40GB RAID10 Pure SSD | 2GB DDR4 | 1 vCPU (E5-2620 v3) | 3TB | $19.95/mo | |
| 4G-SSD-VPS_SM | 80GB RAID10 Pure SSD | 4GB DDR4 | 2 vCPU (E5-2620 v3) | 4TB | $34.95/mo | |
| 6G-SSD-VPS_SM | 120GB RAID10 Pure SSD | 6GB DDR4 | 2 vCPU (E5-2620 v3) | 5TB | $59.95/mo | |
Want to add cPanel? Click here to add a cPanel license for your self managed SSD VPS.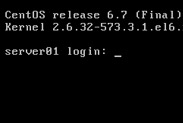 Simple, easy to use server controls
Take control of your self-managed VPS by using our simple, easy to use control panel. We provide the options for you to boot, reboot & shutdown your VPS as needed. We also provide a fast, simple process to add a cPanel license to your VPS by using the "Add cPanel" option.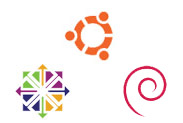 Multiple operating systems to choose from
We provide multiple operating systems to choose from when provisioning your VPS. You have the option to choose from a CentOS, Ubuntu, or Debian based server. Configure your VPS to have you're preferred operating system & install your favorite apps!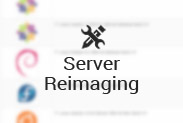 Reimage your server in 2 clicks!
Need to reimage your VPS & start fresh? No problem! Simply click the rebuild option, choose your OS distro & you'll have a fresh, brand new VPS ready to go. The reimage feature can even be used to change your VPS to a new operating system!
---
*Important information on self managed VPS plans:
Self managed VPS's are not provided with support outside of ensuring the server is online. Backups are not included in the cost however, we do offer addon services for Idera R1Soft backups, that can be run daily to perform backups of your VPS. All self-managed VPS plans come standard with guaranteed 50mbps bandwidth including DDOS attack protection & 1 IPV4/1 IPV6 address.
Read why our customers love us!