We'll be starting off 2015 with some much needed hardware upgrades in our Raleigh, NC location. Over the next few months, we'll be upgrading our existing Supermicro 1U servers to much larger 3U Supermicro servers on all virtualization nodes.
The Old:
Supermicro 1U chassis
Single power supply
16GB-32GB RAM
Single Intel Xeon E3-1230 / E3-1270 OR dual L54XX OR dual L55XX quad core processors
Motherboards: X9SCM / X7DBU / X7DWU & X7DBR-E
LSI Hardware RAID w/ 512MB write cache & battery backup
4 X Western Digital RE4 1TB HDD
RAID 10 hardware RAID arrays
The New:
Supermicro 3U Chassis
Redundant power supplies
64GB-128GB RAM
Dual Intel Xeon E5-2620 v3 hexa-core processors
Motherboards: X10DRL-i
Areca 16 Port SAS RAID Cards w/ 2GB write cache & battery backup
16 X Western Digital RE4 1TB HDD
RAID 10 hardware RAID arrays
Our typical virtualization node consists of a 1U Supermicro server configured with Dual Quad core processors, LSI RAID controllers & 4 Western Digital RE4 series disks in RAID 10 paired with 16GB, 32GB or 64GB RAM depending on the anticipated workload for the node.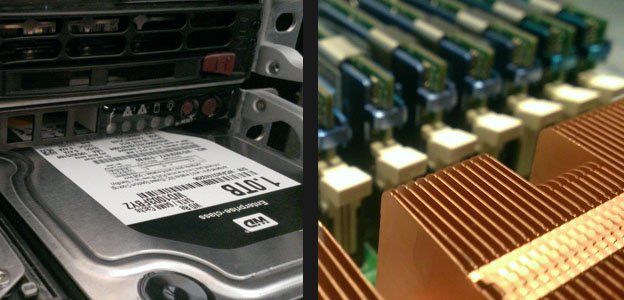 Moving to larger storage arrays will increase both performance of storage read/writes as well as decrease restore times in the even of an array failure. In contrast, a 16 disk RAID 10 storage array would see a 4X performance increase over a typical 4 disk RAID 10 array. We anticipate 2-3gbps write times using our standard spinning disk RE4 WD10003FBYZ Western Digital 6gpbs interface drives.  This means virtual servers will see a near 4X performance increase on disk write speeds. The increase in spindles will increase the density capacity per-server with sustained disk I/O.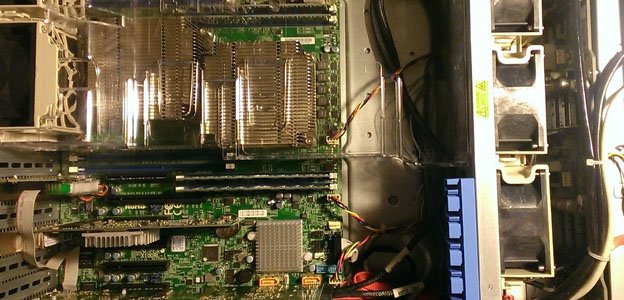 We will continue our use of Western Digital RE series hard drives in all servers at this time for a number of reasons. All drives are the latest WD1003FBYZ series drives which feature SATA 3 connections, which pairs well with large hardware raid cards capable of large transfer rates.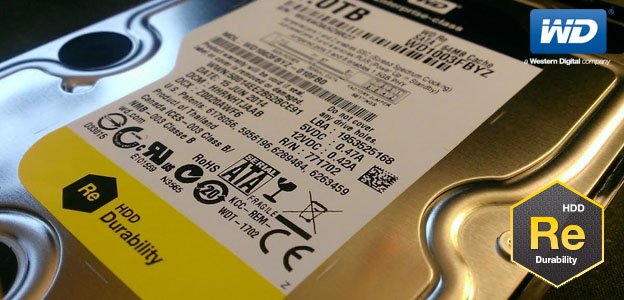 Why not SSD? We get this question a lot, and it's hard for many to understand the actual use cases with SSD hard drives. SSD's are great however, we feel the need for higher fault tolerance by utilizing larger storage arrays fits the bill for us. The majority of our services are shared/reseller hosting & managed vitual servers, all of which are fine tuned by us for optimal performance. We can achieve much higher redundancy & fault tolerance by using larger storage arrays & similar performance to using a smaller number of SSD drives but the trade off is lower redundancy & fault tolerance. Density per node in terms of physical rack space usage due to larger chassis' is not as important as fault tolerance & redundancy.
If the steps above listed in this article do not resolve your issue, please feel free to open a support ticket and we'd be happy to take a look.
---
Get 50% off for 6 months on all Shared Hosting plans.
Our Guiding Principles
Provide consistent, stable, and reliable web hosting services.

Ensure rapid ticket response and quick resolutions to issues.

Never saturate or over-provision servers to ensure stability and speed for our customers.

Use only high-quality enterprise-class hardware to ensure minimal downtime from hardware failures.

Provide clear pricing with no hidden fees or gotchas.