Quick Steps:
Step 1: Log in to the cPanel interface
Step 2: In the Email section, click on Email Accounts
Step 3: Click on the Create option on the screen
Step 4: In the Email field, type in the name that you chose and select the domain name from the dropdown
Step 5: In the password fields, enter the desired password
Step 6: Make a selection for Mailbox Quota or have it unlimited
Step 7: Click on Create Account
Once you are logged in to the cPanel interface and on the Home screen, click on the Email Accounts Icon in the Email section.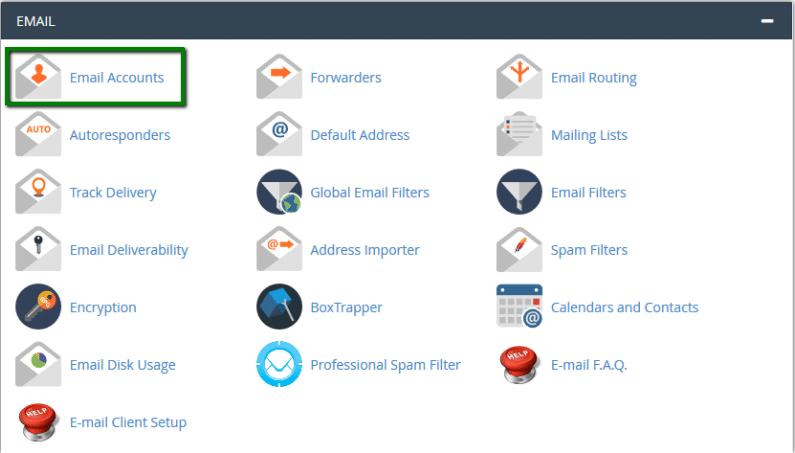 Click on Create on the far right side.

On the next screen:
– Enter your new email account's username.
– Select the domain name of your choice from the drop-down menu.
– In the password section, type in your desired password for the email account.
– Make a selection for Mailbox Quota.
– Click on the Create button to complete the process.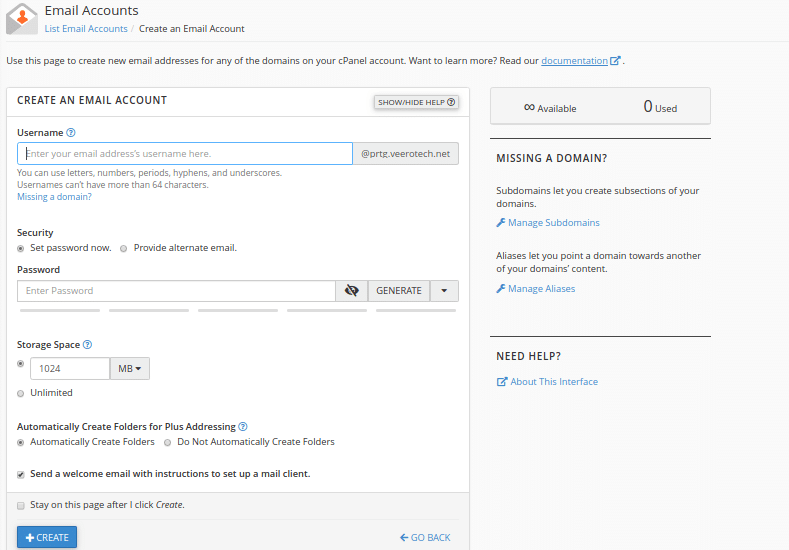 Conclusion
Congratulations!  You have learned how to create an email account in cPanel.

---
If the steps above listed in this article do not resolve your issue, please feel free to open a support ticket and we'd be happy to take a look.
---
Our Guiding Principles
Provide consistent, stable, and reliable web hosting services.

Ensure rapid ticket response and quick resolutions to issues.

Never saturate or over-provision servers to ensure stability and speed for our customers.

Use only high-quality enterprise-class hardware to ensure minimal downtime from hardware failures.

Provide clear pricing with no hidden fees or gotchas.